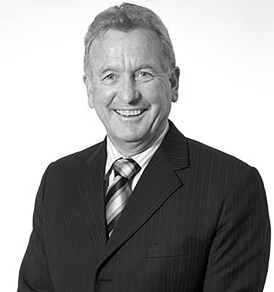 Neil Warburton
Executive Chairman
Neil has over 40 years of mining experience, ranging from underground miner through senior mining engineer to executive directorships managing large mining and contracting companies. From 2000 to 2012 he held senior positions with mining contractor Barminco Limited, one of Australia's largest underground mining contractors, culminating in his appointment to chief executive officer.
Neil successfully guided and grew Barminco both within Australia and West Africa, with revenues more than doubling during his tenure as chief executive officer. Prior to joining Barminco, Neil held several senior corporate positions including serving as managing director of Coolgardie Gold NL.
He is a graduate of the Western Australian School of Mines with an Associate Degree in Mining Engineering. He is a Fellow of the Australian Institute of Company Directors, Member of the Australian Institute of Mining and Metallurgy, Chair of the Australian Mining and Prospectors Hall of Fame Foundation and Member of the Western Australian School of Mines Alumni Advisory Board.  Neil currently also serves as Non-Executive Chairman of ASX-listed Belararox Limited and recently retired director of ASX listed IGO Ltd and Flinders Mines Limited.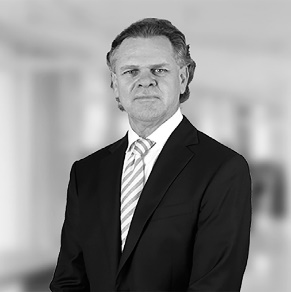 Stephen Miller
Managing Director
Stephen has over 35 years corporate finance experience in the natural resources industry in Australia and across Africa. He has overseen and executed several significant transactions in various African countries including Tanzania, Mauritania, Cameroon, and South Africa. Stephen has previously held senior executive positions with natural resource companies listed on the ASX, TSX and JSE, including executive chairperson of St Barbara Mines Limited and Strata Mining Corporation Ltd.
In 2002/2003 Stephen brought about the creation of the TSX listed company Defiance Mining Corporation and acquired the Tasiast Gold Project from Normandy LaSource Development Ltd in Mauritania. At that time, the Tasiast Gold Project had a total global resource base of less than 900,000 ounces. Over the next 3 years Stephen was able to grow the project resource to over 3 million ounces. Prior to this, Stephen was the executive chairperson of East Africa Gold Corporation, where he facilitated the corporate reorganisation and recapitalisation that enabled the acquisition of a substantial gold exploration portfolio in Tanzania.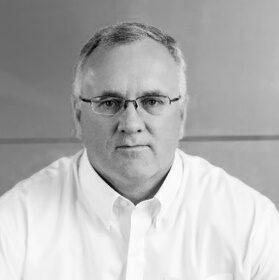 Bruce Tinney
Executive Director
Bruce is an experienced geologist and project manager with over 25 years broad investment and asset management experience working in private equity and capital markets in the natural resources industry.
Between 2010 and 2015 he was the Head of Mining Investments for Global PS Mining Investments Company Limited, a Dubai-based mining investment company, with an African exploration and development focus, where he managed an annual budget of USD 40 million and built an African mining portfolio by identifying, acquiring, and adding value to mineral investment opportunities. During this time, and as part of his role, Bruce managed a substantial Ethiopian gold exploration business and has been involved in Ethiopian mining ventures for the last 10 years.
He holds a Bachelor of Science in Geology and Chemistry and a Bachelor of Science with honours in Geology from the University of Natal (South Africa), a Master of Science in Mineral Exploration from the Rhodes University (South Africa) and a Graduate Diploma in Engineering (Mineral Economics) from the University of the Witwatersrand (South Africa).
Bruce is the company's in-country manager and general manager of Kenticha Mining PLC.