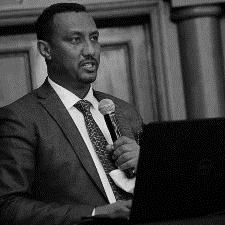 Dr Mesfin Assefa
General Manager, Community and Stakeholder Relations, KentichaMining PLC
Prior to joining the Abyssinian Metals Group, Dr Mesfin was the Deputy CEO of TUMSA Endowment (our Joint Venture partner) and sits on the board of Kenticha Mining PLC – hence has a strong understanding of the issues for Kenticha.
He is formerly a Mayor of one of the Municipalities and previously worked in the Prime Minister's office.
Dr Mesfin holds a PhD in Urban and Regional planning, MA in Urban Management and an LLB from the University of Ethiopia.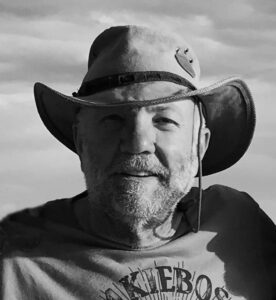 Warwick Bullen
Director of Exploration and Geology
Warwick is an economic geologist with over 25 years of exploration and mining experience gained in Africa, Canada, the Middle East, and elsewhere. He has worked extensively within the Arabian-Nubian Shield, on projects in Ethiopia, Eritrea, Sudan and Jordan. He was previously the Consulting Exploration Geologist for Midroc Gold at Lega Dembi, where he led the mineral resource assessment program at East Sakaro, which successfully delineated the blind, high-grade gold deposit currently being mined. Warwick has made numerous discoveries throughout his career, including the world-class Jebel Ohier porphyry copper-gold deposit in Sudan (the first confirmed PCD in the Arabian-Nubian Shield), the first primary gold occurrence in Jordan at Wadi Abu Kusheiba, and (together with a colleague) the Highbury lithium deposit in South Africa.
Warwick has held senior-level positions with established industry players including Vice President Exploration and Geology, Vice President Mineral Resource Management, and Chief Executive Officer. He holds a Master of Science degree in Economic Geology from Rhodes University (South Africa), and is a registered Professional Natural Scientist with the South African Council for Natural Scientific Professions.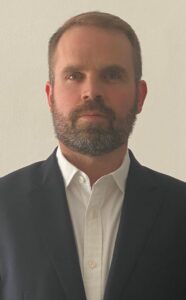 Tristan Jenkins
Chief Financial Officer
Tristan is a chartered accountant with 20 years of experience across multinationals, FTSE250, AIM and ASX listed companies. He has worked in the energy sector for 15 years in companies focused on Africa, Asia, Europe and Australia. He has a background in developing finance functions, with a focus on financial planning and analysis, financial reporting, risk and controls and supporting corporate finance transactions.
He is a member of Chartered Accountants Australia and New Zealand and holds a Bachelor of Commerce majoring in Accounting, Finance and Economics.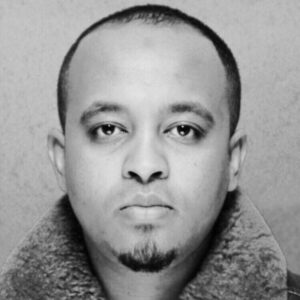 Sammy Million
Stakeholder Relations
Sammy manages the Company's engagement with stakeholders, including with the local communities, non-government organisations, business, and government agencies. He has over 10 years' experience in communications and public affairs disciplines, including stakeholder management, government relations, strategic communications, and policy analysis in the UK and Africa. He has previously held positions with Embassy of Ethiopia in London, in the public diplomacy and communications division, and with the Office of the Prime Minister in Ethiopia, providing guidance and support in foreign direct investment.
He holds a Bachelor of Arts with Honours in International Business Management from University of East London (UK).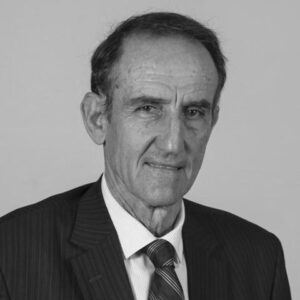 John Traicos
Company Secretary
John is a lawyer with more than 30 years' experience in legal and corporate affairs in Australia and Southern Africa.
He has acted as a commercial and legal manager to several Australian resource companies and has been involved in resource projects and acquisitions in Australia, Africa, and Indonesia.
Key technical consultants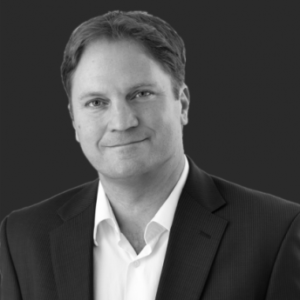 Chad Botha
Chad is a project development and delivery specialist with 25 years of experience in assessment and delivery of mineral resource projects, both at a project and business level. As a qualified mechanical engineer, he has managed resource projects in Australia, Asia and Africa, in various stages of development, from pre-feasibility to commissioning. This experience has included multiple commodities and a broad range of delivery models. Chad was previously senior vice president of DRA Global. DRA Global One are an international process – engineering group that have significant experience in the design and construction of hard rock lithium process and treatment plants.